Serpent White Mountain Witbier (473ml)
Spryfields first craft brewery – Serpent opened their doors in the Fall of 2020. Long time home brewer Glen O'Keefe has always had a deep appreciation for Belgian beer, notably the crazy and complex yeast strains used in many Belgian beers. Serpent brewery focuses on Belgian-inspired ales, and now has a taproom, and patio. Production is small, with the hopes to expand organically. We are very happy to have them on our shelves!
Tasting Notes
Serpent White Mountain is a very refreshing beer that has a soft, slightly sweet, grainy palette and flavour that gives way to a wave of coriander and orange peel. Try witbier with salads, fish, chicken, or breakfast!
5.5% abv
Method
The history of the Witbier goes back 400 years, maintaining a standard recipe of half and half wheat and barely. The addition of coriander and orange peel helps give the style an added aromatic lift!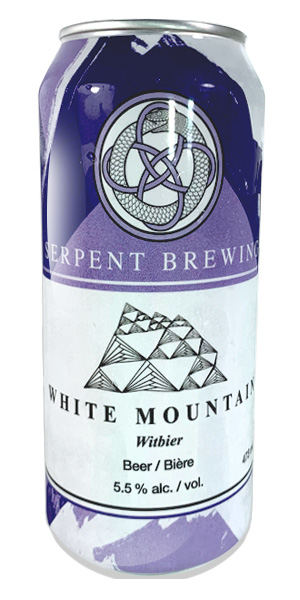 You may also like...