Shipbuilders Cider (500ml)
ShipBuilders Cider continues Nova Scotia's 400-year history of making cider from our world famous orchards. Shipbuilding and cider making; Craftmanship runs generations deep in Nova Scotia. ShipBuilders Cider is a light, effervescent dry cider steeped in Nova Scotia's cider tradition. This is an authentic, crisp and refreshing sparkling cider.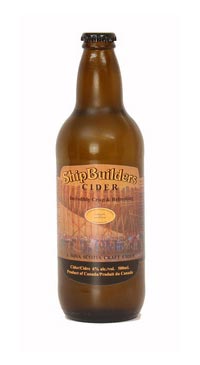 You may also like...