Shipbuilders Medium Dry Cider (500ml)
Ship Builders Cider is a side brand of Petite Rivière winery in the beautiful South Shore of Nova Scotia. The cidery continues Nova Scotia's 400-year history of making cider from their world famous orchards. Shipbuilding and cider making, true craftsmanship that runs generations deep in Nova Scotia.
Tasting Notes
Ship Builders Medium Dry craft cider is a light, effervescent dry cider steeped in Nova Scotia's cider tradition. This is an authentic, crisp and refreshing sparkling cider with floral and vibrant aromas of fresh apples.

Method
All ciders from Ship Builders are completely natural with no essences, no syrups, no concentrates, and no flavouring. The Medium Dry is fermented to almost dry but leaving just a touch of sweetness to add a little richness and balance.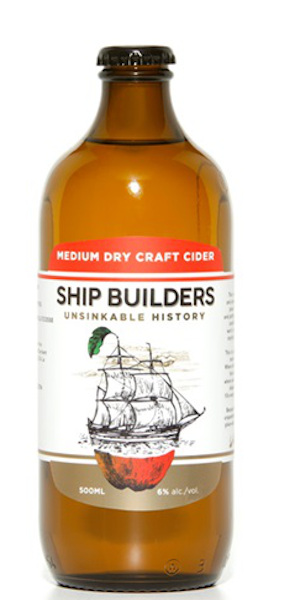 You may also like...