Shipbuilders Cosmo Vodka Cran (500ml)
Ship Builders Cider is a side brand of Petite Rivière winery in the beautiful South Shore of Nova Scotia. The cidery continues Nova Scotia's 400-year history of making cider from their world famous orchards. Shipbuilding and cider making, true craftsmanship that runs generations deep in Nova Scotia.
They're now trying their hand at the very popular "Ready to Drink" packaged cocktails. Introducing the Cosmo Vodka Cran.
Tasting Notes
Just like a cosmopolitan, this vodka Cosmo Cocktail has mouthwatering notes of refreshingly tart cranberries with a soft orange twist on the finish! Lively carbonation and a dry finish make the Cosmo super refreshing on these hot days. The perfect Summer sipper at the beach, on the patio, or around a campfire.
Method
Filtered water is blended with freshly pressed cranberry juice in this ready to drink (RTD) cocktail, and bottled with lively carbonation. RTD cocktails have burst on the scene in the last couple years, they're packed with flavour and easy to take anywhere. Shipbuilders has a long history of making great products, and this ready to drink cocktail is no exception!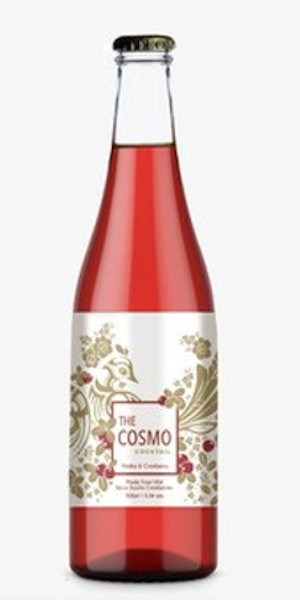 You may also like...