Sileni Hawkes Bay Pinot Noir (750ml)
Farming Method

ConventionalMost products with this label come from producers who do their best to avoid any intervention at all but it's possible that some of the aforementioned preventative measures and additions are deemed necessary. Learn More

Food Pairing

ChickenDuckSalmon
Established in 1998, Sileni Estates' winery is nestled in the sub-region of the Bridge Pa triangle in Hawke's Bay, New Zealand. Along with their winery HQ and its vineyards on the North Island, they also have vineyards in Marlborough. Their Hawke's Bay vineyards produces their Merlot-dominate Bordeaux blends, Northern Rhone-style Syrah, Semillon, and other aromatic varietals like Gewürztraminer, Albarino, and Viognier. With 2,457 hours of sunlight, 649mm of rain, and an average of 12.9 degrees Celsius annually, their South Island vineyard in Marlborough provides the perfect conditions for their slightly under-ripe style of Sauvignon Blanc.
Sileni Estates achieved ISO 14001 certification in May 2002; ISO 14001 is an environmental management system that requires analysis of inputs and outputs and the effects these have on the environment. They also work closely with Sustainable Winegrowing Vineyard and Winery (SWNZ) which provides them the framework to continually work towards improving aspects of their performance in terms of environmental sustainability in both the vineyard and the wnery.
Tasting Notes
Varietal berry and ripe cherry aromas, with vibrant flavours of red berries and spice. A fresh and lively palate, with silky tannins and a lingering finish.
Method
After the Pinot Noir grapes have arrived in the Sileni Estates wine cellar, the berries are fermented in closed stainless steel tanks. Care is taken to ensure gentle maceration by tamping and overpumping. This red wine also undergoes malolactic fermentation. Only a small part is harmoniously rounded in oak barrels.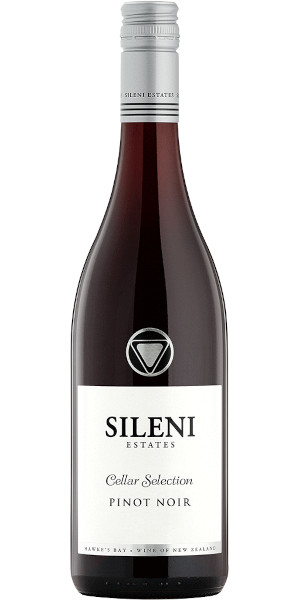 You may also like...