Small Pony – As You Wish 2021 Vintage (750ml)
Beer Style

Mixed Fermentation BeerSour Beer
Small Pony Barrel Works was established in 2017. They are Canada's first (and probably only) all barrel-aged sour beer brewery. The beers are aged in ex-Napa Valley wine barrels for between 9 months and over 2 years. Small Pony has developed a reputation for making an array of both complex, and refreshing sour beers that are great to drink fresh, but also to properly cellar.
Tasting Notes
A Red Sour Beer Aged in Oak Barrels With Montmorency Cherries – This beer is inspired by the red sour ales traditionally brewed in the West Flanders region of Belgium. Aging the beer further on Montmorency sour cherries resulted in a delightful marriage of fruit, spice, tannin, and tartness.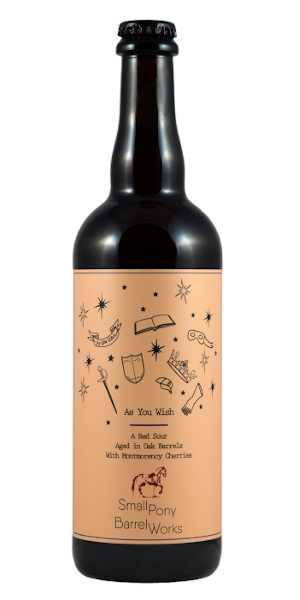 You may also like...