Small Pony – Tropical Apocalypse 2021 Vintage (375ml)
Beer Style

Golden AleMixed Fermentation BeerSour Beer
Small Pony Barrel Works was established in 2017. They are Canada's first (and probably only) all barrel-aged sour beer brewery. The beers are aged in ex-Napa Valley wine barrels for between 9 months and over 2 years. Small Pony has developed a reputation for making an array of both complex, and refreshing sour beers that are great to drink fresh, but also to properly cellar.
Tasting Notes
*Note, the image here shows the style as Saison. This was the label for the last vintage, and we couldn't find a current label.*
This beer is a blend of aged sour golden ales in Napa Valley neutral red wine barrels for over a year before using it to drown 25% chunked pineapple by weight and aged a further two months. So if you like pineapple, or refreshing sour beers, you'll have to give Tropical Apocalypse a try!

6.5% abv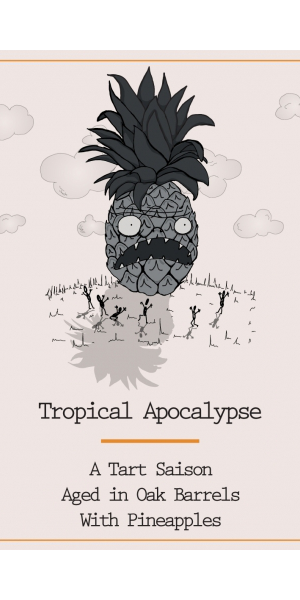 You may also like...