Small Pony – West Pole Expedition Golden Sour w/Chardonnay Pomace (375ml)
Beer Style

Mixed Fermentation

Tasting Notes

ComplexTartVinous
Small Pony Barrel Works was established in 2017. They are Canada's first (and probably only) all barrel-aged sour beer brewery. The beers are aged in ex-Napa Valley wine barrels for between 9 months and over 2 years. Small Pony has developed a reputation for making an array of both complex, and refreshing sour beers that are great to drink fresh, but also to properly cellar.
Tasting Notes
Pouring a hazy yellow gold, and aromas of citrus, stone fruit, melon, and herbal notes jump from the glass. The palate is where the influence of the barrels comes into focus, along with the Chardonnay vinous character. The beer is complex, dry, and incredibly sour as only Small Pony can be!
6.1% abv
Method
A Blend of Golden Sour Beers Aged in Oak Barrels with Chardonnay Pomace
To quote the brewery on this beer:
"Sometimes we head out with a clear destination in mind but no firm plan for how to get there. We like blending wine grapes with our sour beers, and in fall 2020 when KIN Vineyards was pressing their chardonnay, we just happened to cross paths, and had previously brewed a new saison recipe that year. The stars aligned, the barrels were blended, and we struck off on our baffling journey!"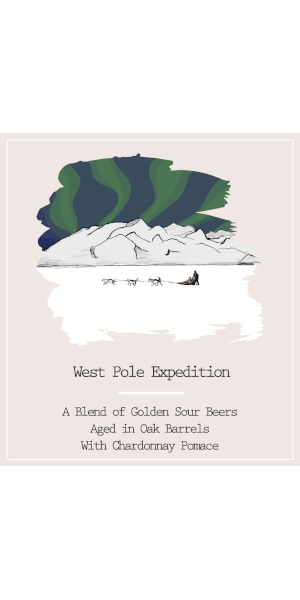 You may also like...