Sober Carpenter – Non Alcoholic Organic Session IPA (473ml)
Beer Category

Hoppy BeerNon-Alcoholic

Beer Style

Session IPATaking inspiration from the great low ABV beers of England but often are brewed with American or Southern Hemisphere hops. Usually between 3-5% ABV. Learn More

Tasting Notes

CitrusCrispeffervescent
Sober Carpenter is a Canadian microbrewery based in Montreal, Québec and specializes in brewing non-alcoholic beers…but not just any non-alcoholic beers! Real craft beers made with high quality ingredients, so flavourful you'll hardly believe they're alcohol-free.
The brewery was created in 2019 by two Canadian brothers who have always been passionate about beers but wanted to reduce their alcohol consumption after starting their families. Unfortunately, they realized that the current offerings were very limited and not to the standards they expected in taste and mouthfeel after years of consuming craft beers… and just like that, Sober Carpenter was born.
Tasting Notes
NON ALCOHOLIC BEER
Organic Session IPA uses the expressive Galaxy hop to provide both big tropical aromas, and a juicy mouthfeel that's rich in tropical fruit flavours. Due to the absence of alcohol, the palate is lighter than a regular beer of the same style, but the added dry-hopping helps gives the beer a rounder texture.
Method
This Non-Alcoholic Session IPA has gone through a unique proprietary process that removes the alcohol after fermentation. This allows the beer to have the full range of flavours that are expected in beer, while leaving the finished beverage with full flavour, just without alcohol.
Galaxy hops are used in both the boil, and in the dry-hopping stage. This provides a surprising amount of juicy tropical flavour and aroma, in-line with what this hop and beer style is known for.
Our Thoughts
It might sound cliche but this non-alcoholic beer doesn't drink like your typical non-alcoholic beer; plenty of hops and the light body nature of a session IPA cleverly covers up any sense that your beer is missing, well, anything at all. Light and juicy with a nice, dry finish.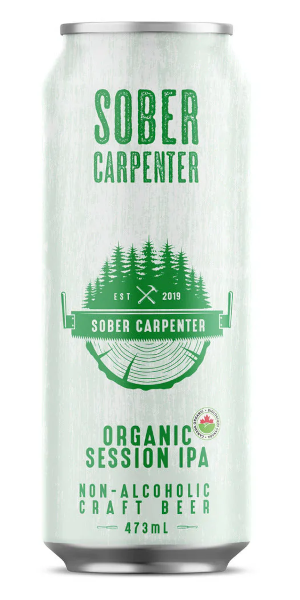 You may also like...
Express Shipping!
For select shipping postal codes, this product may be eligible for Express Delivery! Click here to learn more.