Sokol Blosser Dundee Pinot Noir (750ml)
Food Pairing

CheeseDuckPoultry
In 1971 Bill and Susan Sokol Blosser planted their first vines in Oregon when there was still no wine industry in that region. Today there are over 500 wineries and over 19 000 acres of vines in Oregon and a vibrant local wine culture. This family venture is now managed by siblings Alex and Alison Sokol Blosser who continue to craft organic, high quality wines while respecting the environment during the entire production process.
Tasting Notes
The Dundee Hills Pinot Noir exhibits aromas of black tea and ripe raspberries, followed by bright flavors of rainier cherries, with a subtle white pepper on the finish.
Method
The Dundee Hills Estate Pinot Noir captures and expresses the delicate fruit characteristics associated with this varietal, balanced with structure and age-ability. This blend represents the entire Estate with barrels selected from nearly every corner of the property.  
Fun Fact:  The closure used for this wine, called Origine by DIAM is a major technological and environmental advancement. Made from cork, beeswax emulsion and 100% vegetable polyols, Sokol Blosser was the first winery in the world to place an order for Origine by DIAM.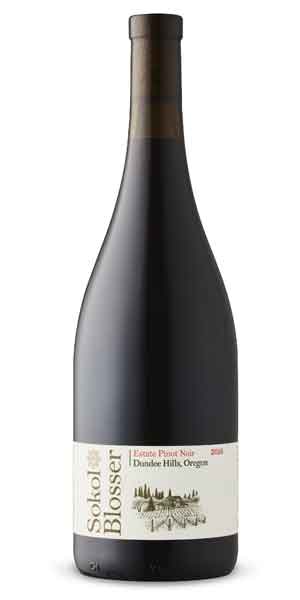 You may also like...