Sourwood Wabamo Cider (473ml)
Sourwood Cider makes dry, sour, unfiltered ciders. Based in the HRM, they source fresh-pressed juice from local apples grown in the Annapolis Valley. Sourwood works with wild and alternative yeasts, and focuses on creating unique flavour profiles. They are currently experimenting with ciders aged on fruit, and plan to release a "mature" product line in the coming months – so keep an eye out!
Tasting Notes
Fondly known as Sourwoods Super-Duper Hopped Cider – this cider is super juicy, and packs a citrus punch. A little funky, pretty sour, and very hazy. This cider is a real crusher and a crowd pleaser to boot, an alternative for people who would like to try a cider that's a little different from the normal offerings.
Method
Dry hopped with Sterling, Cascade, and Simcoe hops for floral and citrus aromas, and some haze. Dry hopping is a simple process where hop pellets are added later in the production solely to provide aromatic properties, usually of citrus and herbal qualities. The hops don't add any sort of bitterness, just aroma and some flavour.
Made with 100% Nova Scotia apples.
6.0% abv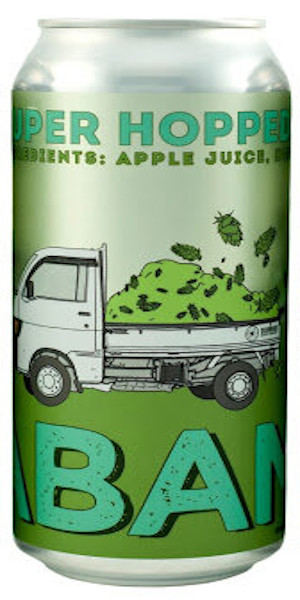 You may also like...