Located in Dartmouth, Nova Scotia Spindrift produces classic lager styles – a beer style largely missing from Nova Scotia's craft beer scene.
Tasting Notes
This traditional German-style black lager combines a malt profile and balanced background of German Hersbrucker and Magnum hops. Upfront notes of toasted grains, coffee and chocolate malts leading to an elegantly smooth finish. This unfiltered style is big on flavour but sessionable enough to keep you coming back for more. 4.8% Alc./Vol. 25 IBU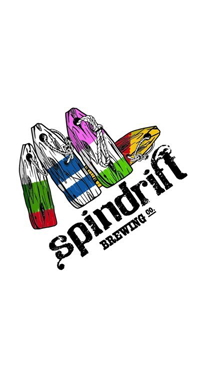 Our Thoughts
A perfect dark lager beer for those cold winter nights – with rich chocolate, and coffee notes but without a lot of the malt sweetness you'd get from an ale. Thanks to the lagering process the beer goes through, you get a much more crisp, and crushable style, perfect for binge watching Grey's Anatomy for the 4th time (no judgement).