Burnside Brewing – Cardinal Red IPA (473ml)
Beer Category

Amber BeerHoppy Beer

Tasting Notes

CaramelHoppyMalty
The Spindrift Brewing Company is now called The Burnside Brewing Company
Established in Dartmouth's Burnside Park in 2015, and immediately starting out with one single core beer, the Coastal Amber Lager. Spindrift, now Burnside Brewing, made waves throughout the province and quickly started producing a wide range of lagers, then followed with an impressive selection of barrel aged beers, and hoppy ales. All these years later, you'll find them still focusing on a core lineup of award winning lagers, some under the side brand; Toller, as well as fruited sours, IPA's, and thick stouts.
Tasting Notes
Cardinal is named for the crimson colour achieved by using Red X barley malt in the brewing of this west-coast Red IPA. An American hop blend lends piney, earthy and resinous aroma to a slightly fruity malt backbone with a citrusy bitter, west coast IPA finish.
Method
Red IPA – one of the many offshoots to come from the craft beer explosion of the 2000's, where nearly any beer style imaginable was taken hostage by brewers and pulverized with American style hops. Brown IPA, Black IPA, White IPA, and of course, Red IPA – all share the same characteristic, a smooth base beer that's packed with resinous, piney, herbal hop character and elevated bitterness.
Our Thoughts
I absolutely love when a brewery puts a creative spin on the classic IPA style; although there are quite a few substyles of IPA, sometimes using a different malt base or hop blend can express unique notes in an otherwise 'tried-and-true' beer. The Burnside Brewing Cardinal utilizes barley malt and an American hop blend to create a beer with zippy, piney flavours with a richer, fruity backnote. Perfect for anyone looking to venture outside of the traditional IPA zone!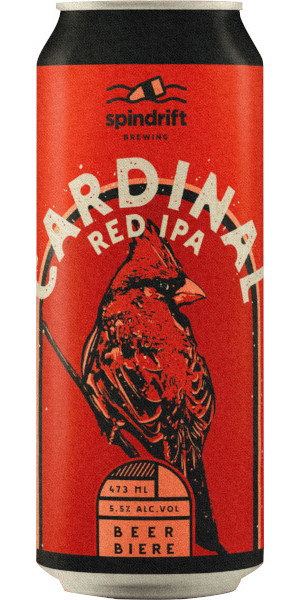 You may also like...
Express Shipping!
For select shipping postal codes, this product may be eligible for Express Delivery! Click here to learn more.