Spindrift Coastal Lager (355ml)
Beer Style

Marzen/Oktoberfest
Located in Dartmouth, and established in 2015. Spindrift focuses on clean and refreshing everyday lagers, but doesn't shy away from the occasional ale and barrel aged offering.
Tasting Notes
Spindrift's debut beer: a European amber lager with mild, toasty caramel malt character and just enough hopping for balance. Coastal is a highly drinkable beer with elegant effervescence and a smooth finish.
Method
Coastal Lager is a bright amber lager that has unique toasted and earthy qualities. This German-style Festbier converges specialty European and Canadian malts with noble German hops to create a natural clean finish that can only be obtained by using the traditional lagering process.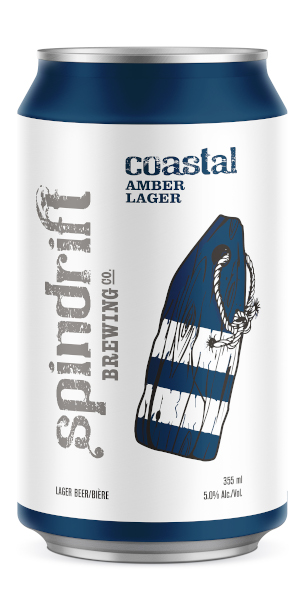 You may also like...