Spindrift – Goldilocks Nitro Oatmeal Stout (473ml)
Tasting Notes

Dark ChocolateRoastySmooth
Established in Dartmouth's Burnside Park in 2015, and immediately starting out with one single core beer, the Coastal Amber Lager. Spindrift made waves throughout the province and quickly started producing a wide range of lagers, then followed with an impressive selection of barrel aged beers, and hoppy ales. All these years later, you'll find them still focusing on a core lineup of award winning lagers, some under the side brand; Toller, as well as fruited sours, IPA's, and thick stouts.
Tasting Notes
Pouring inky black and with aromas of espresso, dark chocolate, licorice, and dried fruits. The flavours in this stout are robust with a thick, lush mouthfeel and a silky texture that really enhances the flavours of cocoa, vanilla and espresso.
Method
The addition of flaked oats add a smooth, rich body to the finished beer. This beer style is dark brown to black in colour. Roasted malt character is caramel-like and chocolate-like, and should be smooth and not bitter. Coffee-like roasted barley and malt aromas are prominent, while packed with darker malt flavours and a rich and oily body from the oats. 
This beer was also packaged with nitrogen during the canning process, this gives the beer that smooth "Guinness-like" texture that really accentuates the creamy oatmeal mouthfeel. Pour the beer hard into the glass and watch the nitrogen cascade!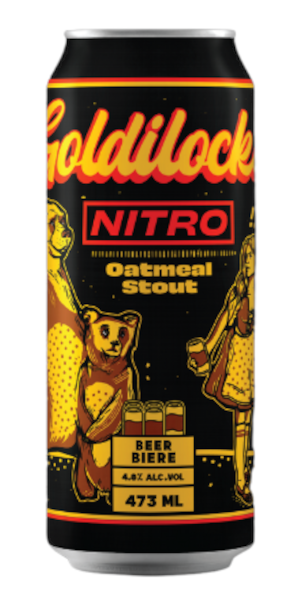 You may also like...