Spindrift Seaglass Northeast IPA (473ml)
Located in Dartmouth, and established in 2015. Spindrift focuses on clean and refreshing everyday lagers, but doesn't shy away from the occasional ale and barrel aged offering.
Tasting Notes
Pouring hazy orange with a off-white, rocky head. Aromas of ripe trpical fruits cmoe bursting from the glass and lead into a soft, pillowy mouthfeel and bursting with even more tropical hop flavour. Finish is dry, clean, and decidedly bitter.
7.0% abv
Method
Brewed with a malt base of Pilsner, Pale Ale, Malted Oats, Flaked Oats. The oats help provide a soft texture, as well as head retention (that helps with the aromas, you know). The hops are Amarillo, Azzaca, and Vic Secret – all known for their plush, velvety aromas of tropical and citrus fruits.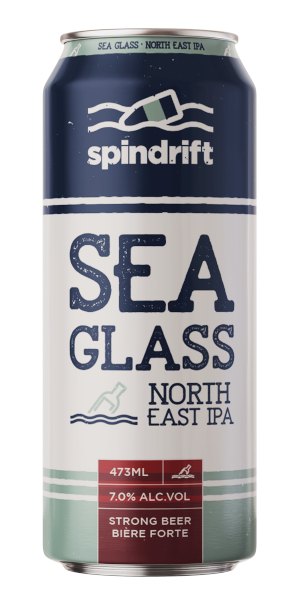 You may also like...