Spindrift Sundaze Pale Ale (473ml)
Beer Style

American Pale Ale
Located in Dartmouth, and established in 2015. Spindrift focuses on clean and refreshing everyday lagers, but doesn't shy away from the occasional ale and barrel aged offering.
Tasting Notes
Pouring a hazy sunset colour, and full of fruity aromas. Passionfruit, citrus, mango, and pineapple all jump from the glass. Thanks to the Galaxy and Centennial hops used, this little pale ale has big time hoppy flavour. And a light malt bill of Pilsner malt, and flaked help ensure the malt never overpowers and the hops shine through.
4.8% abv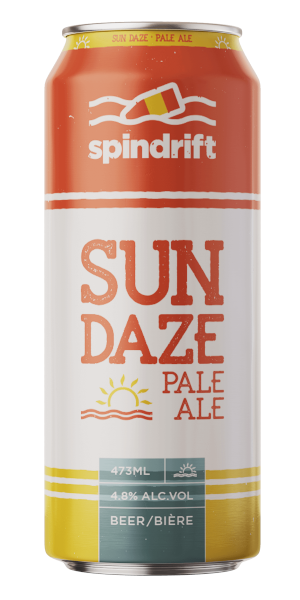 You may also like...