St. Ambroise Oatmeal Stout (2046ml)
McAuslan Brewing began operations in January of 1989. Located at 4850 St-Ambroise Street in Montreal's St-Henri district where it has established itself as Quebec's foremost micro-brewery.
Tasting Notes
This intensely black ale carries strong hints of espresso and chocolate. The oatmeal contributes body and ensures a long-lasting mocha-coloured head. If you like stout, you will love St. Ambroise Oatmeal Stout.
Method
The addition of flaked oats in the boil helps create a creamy, smooth texture and supreme head retention.
St. Ambroise Oatmeal Stout consistently beats out international stouts in blind tastings and competitions. Usually considered one of the benchmark makers of this style.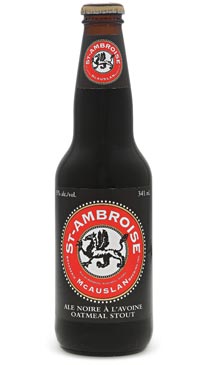 You may also like...