St. Benevolence Rum Clairin (750ml)
Saint Benevolence was founded by father-son team, Calvin and Chase Babcock, in 2017 as a means of merging their love of rum with the charitable endeavors. The town of Saint Michel de l'Attalaye is the epicenter of their collective charitable work, and is well regarded for their Rum Clairin, a terroir-driven agricole-style rum popular throughout Haiti. Every sip of Saint Benevolence rum directly funds life-changing medical services, educational programs and economic developments benefitting the people and local communities of Northern Haiti.
Tasting Notes
True to the Haitian word 'kleren' for clear, translucent crystal in the glass. Green banana, wasabi, with earthy notes of smoke and wet gravel on the nose. A rich texture on the palate with toasted white peppercorn, clove and green olive mignonette with an underlying sweetness on the finish.
Method
Organically grown and farmed in the fields, farmers employ natural agricultural practices free from herbicides, pesticides and other chemicals.The cane is hand-harvested, pressed and fermented with wild yeasts for five to seven days, producing a lively vin de canne: a freshly fermented cane juice ripe with the expressive grassy notes of the local Saint Michel terroir.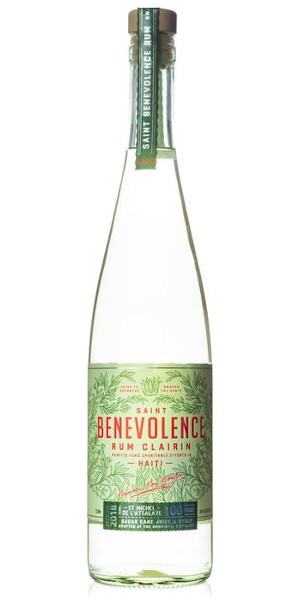 You may also like...
Express Shipping!
For select shipping postal codes, this product may be eligible for Express Delivery! Click here to learn more.