St George Terroir Gin (750ml)
Proudly independent. Passionate about innovation. Committed to craft.
Over nearly four decades at the vanguard of the American craft spirits revolution, St George Spirits has been distilling exceptional artisanal spirits with integrity since 1982.
Forest-driven and earthy, Terroir is a profoundly aromatic gin with a real sense of place. Reminiscent of the monumental groves of trees, moist and misty glens, and sun-baked chaparral of California's best parklands.
With Terroir Gin you'll smell Douglas fir, California bay laurel, coastal sage, and other evocative botanicals. Sip it and be transported.
Wildcrafted local Douglas fir and California bay laurel form Terroir's aromatic signature—and 10 more botanicals help complete the picture. A well-seasoned wok roasts the coriander seeds used in Terroir Gin. Coriander isn't endemic to the Bay Area, but roasted coriander has an intoxicating earthy bouquet reminiscent of the region's chaparral. On roasting days, the entire distillery is filled with the most fantastic aromas. Fir and sage are distilled individually on a 250-liter still to minimize the impact of seasonal variation. The fresh bay laurel leaves and juniper berries are vapor-infused in a botanicals basket. The other botanicals go right in the pot of our 1,500-liter still.
Tasting Notes
Terroir is a forest in your glass—with ultra woodsy notes of Douglas fir, California bay laurel, sage, and a hint of citrus. Stunning on the rocks or in a martini. Absolutely lovely in a Collins garnished with fresh fennel and bay leaf (or whatever fresh herbs you happen to have on hand). For some, the Douglas fir in this gin immediately triggers an association with Christmas—but for us it's a gin for all seasons. At the height of summer, try Terroir with fresh huckleberries, blueberries, or raspberries for an earthy, brambly delight.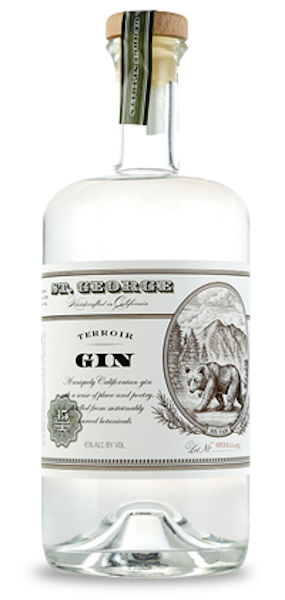 You may also like...