Stillwell – Sook Grisette (750ml)
Beer Category

Farmhouse Ale
From the folks behind arguably one of the city's best beer bars, brewing out of the old Propeller brewery on Gottingen st., and soon their own location. Stillwell brewing whips up mixed fermentation, usually barrel aged and blended Belgian styles along with some of the crispiest lagers in the province. Top notch beers to enjoy with friends, or hog to yourself.
Tasting Notes
SOOK is a 4.1% abv Farmhouse-style grisette that aims for balance between fluffy pale barley & wheat malts, light floral noble hops & our house mixed fermentation character. Zesty, dry, enlivening, foam-zone.
Method
Grisette is like the baby sister to Saison, a lighter body and lower alcohol. This one uses all Czech Saaz hops, complex fermentation character, little-to-no acidity. Fermented in stainless steel.
Fun fact for fermentation fans: These days SBC usually bottle conditions their beers with a popular wine yeast that allows for a quick and foolproof-ish re-fermentation in the package. With this batch of Sook though, they revisited their original method: leaving out the bottling yeast and instead allowing the primary mixed culture to continue its slow work naturally in the bottle. Extra time in the cellar pre-release, but worth it here!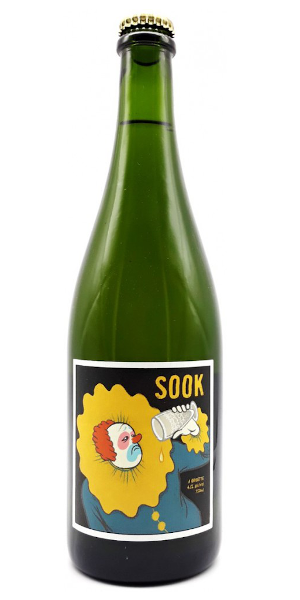 You may also like...