Susana Balbo Crios Red (750ml)
Susana Balbo comes from a family of vignerons. In 1981 Susana received her degree in enology, and became the first woman in Argentina to do so. Her career started in Cafayate, Salta province at Michel Torino winery where she was in charge of developing and stylizing the Torrontes varietal. Afterwards she worked at many well-regarded wineries such as Martins and Catena Zapata. In 2012, she was recognized as one of the "Most influential women wine-makers" by The Drink Business magazine. Later, in 2015, she was awarded by the same magazine as "Woman of the year". Recently in 2018, the magazine recognized her again by including her in the list of "The 10 most influential women in the wine world".
Tasting Notes
A complex wine with spicy hints on the nose and notes of red fruits thanks to the blend of the different varieties. It is a wine with structured tannins, vibrant acidity and good body. Enjoy with barbecue, grilled sausages, medium spiced pork, mushroom based dishes or soft and smoked cheese.
Method
A blend of red grapes grown at an elevation of 1,100 masl in the Uco Valley of Menodza.  The grapes are hand harvested and fermented at a maximum temperature of 26°-28°C (79°-82°F). Total maceration time was 25 days.  The wine then ages for 8 months in French oak barrels (20% second-use; 80% third-use).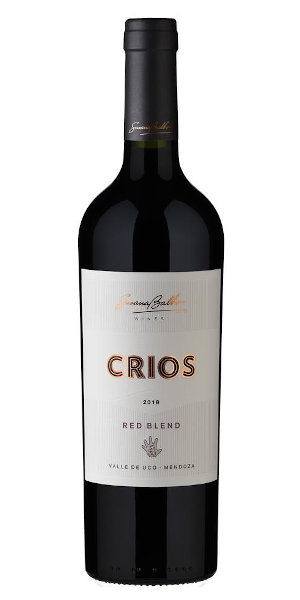 You may also like...