Susana Balbo Crios Torrontes (750ml)
Food Pairing

smoked meatsmoked salmonSeafood
Susana Balbo comes from a family of vignerons. In 1981 Susana received her degree in enology, and became the first woman in Argentina to do so. Her career started in Cafayate, Salta province at Michel Torino winery where she was in charge of developing and stylizing the Torrontes varietal. Afterwards she worked at many well-regarded wineries such as Martins and Catena Zapata. In 2012, she was recognized as one of the "Most influential women wine-makers" by The Drink Business magazine. Later, in 2015, she was awarded by the same magazine as "Woman of the year". Recently in 2018, the magazine recognized her again by including her in the list of "The 10 most influential women in the wine world".
Tasting Notes
Crisp, refreshing and aromatic, with a bouquet of citrus fruits, passion fruit, lychee and white flowers. Lively acidity, a hint of creaminess and a long, mineral finish add depth and balance to the palate.
Susana is known as the "Queen of Torrontés" for her role in transforming Torrontés from an unknown blending grape into Argentina's star white varietal. Best enjoyed in its youth either by itself, or as a wonderful partner with smoked meats, mild to medium-strong cheeses and seafood (especially crab, prawns, raw and marinated fish). It's also a delicious wine to pair with Asian food and sushis and a surprising partner with goat cheese.
Method
A blend of Torrontes sourced from Cafayate (Salta) and Uco Valley (Mendoza).   The grapes are grown at a high elevation (1700masl) and hand harvested.  Fermentation in stainless steel tanks with selected yeasts at 12-14ºC  and aged on the lees for three months to improve the structure of the wine.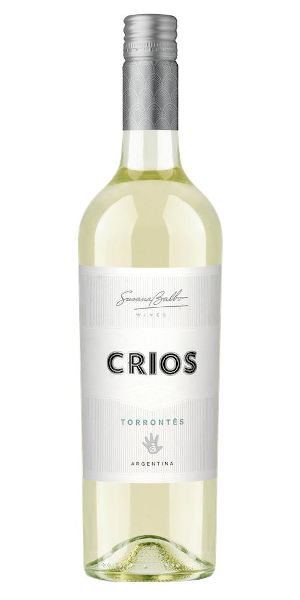 You may also like...