Susana Balbo Torrontes Barrel Fermented (750ml)
Food Pairing

Fish & ChipsPulled porkSeafood
Susana Balbo comes from a family of vignerons. In 1981 Susana received her degree in enology, and became the first woman in Argentina to do so. Her career started in Cafayate, Salta province at Michel Torino winery where she was in charge of developing and stylizing the Torrontes varietal. Afterwards she worked at many well-regarded wineries such as Martins and Catena Zapata. In 2012, she was recognized as one of the "Most influential women wine-makers" by The Drink Business magazine. Later, in 2015, she was awarded by the same magazine as "Woman of the year". Recently in 2018, the magazine recognized her again by including her in the list of "The 10 most influential women in the wine world".
Tasting Notes
Pale gold with bright reflections. On the nose, this wine seduces with hints of white pear, white flowers and ripe peach. On the palate, it has a beautiful structure and acidity along with enticing fruit flavors. Plenty of body for a wine that shows such delicate aromas and flavors. Fruity, floral and yet still quite dry.
Enjoy this wine with fish and shellfish or spicy and aromatic Indian, Chinese and Thai cuisine.
Method
Torrontes sourced from Finca la Delfina, Altamira (Uco Valley).  Hand picked, destemmed.  Cooled to 6° C and blanketed with dry ice for 6 hours.  The grapes were then gently pressed and fermented in new French oak followed by 4 months resting in 100% new French oak barrels.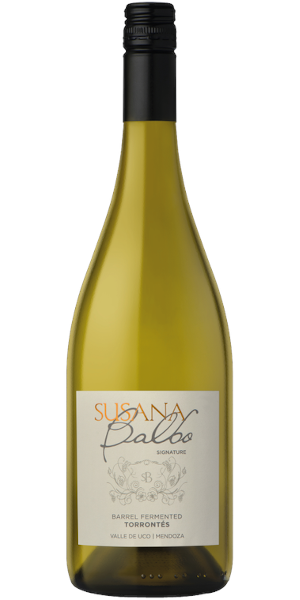 You may also like...