Tata – Apres Cream Ale (355ml)
Tasting Notes

CrispLightSmooth
The Tatamagouche Brewing Company (commonly referred to as "Tata") is a family owned and operated craft brewery located in the heart of Tatamagouche, Nova Scotia. In 2014, the family converted an old butcher shop into a brewery, and have since added several additions to the sides and back of the building to help accommodate their growth. Tata Brew is one of only a handful of Certified Organic breweries in Nova Scotia, and their beers have won awards provincially as well as nationally.
Tasting Notes
Apres has refined notes of golden malts that mingle perfectly with American hop notes. The palate is light and very easy to drink, bitterness is moderate and very well balanced.
Method
The American Cream Ale is very much like a German Kolsch – a light golden ale that is lagered at cold temperatures to ensure a crisp, refreshing, "lager-like" beer. Cream Ales typically use American hop varieties, this will lend notes of lemon, herbs, and some floral notes. The texture is often smooth, balanced, and always refreshing.
Tatamagouche's Apres Cream Ale recently won a bronze medal at the Canadian Brewing Awards in its category!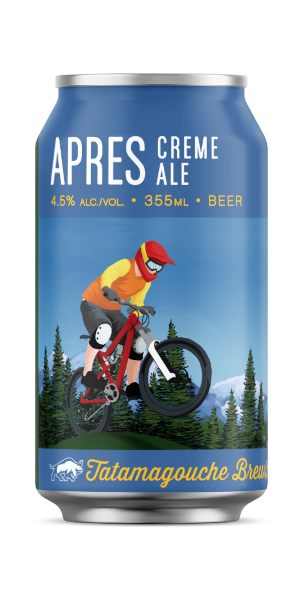 You may also like...
Express Shipping!
For select shipping postal codes, this product may be eligible for Express Delivery! Click here to learn more.