Tata Baltic Porter 650ml (650ml)
Tata Brew is the family owned and operated microbrewery located in the heart of Tatamagouche, Nova Scotia. In 2014, the family converted an old butcher shop into a brewery where they craft small batches of award winning beer.
Tasting Notes
A deep, dark, imperial lager – Two Rivers Baltic Porter goes down smooth. Two Rivers is a staff favourite – notes of chocolate, and warmth from the alcohol, make this beer the perfect year round beer. Ready to drink or great to age. GOLD MEDAL WINNER AT 2020 CANADIAN BREWING AWARDS!
Method
The Baltic-style Porter is a smooth, cold-fermented and cold-lagered beer brewed with lager yeast. Because of its alcoholic strength, it may include very low complex alcohol flavors and/or lager fruitiness such as berries, grapes and plums. This style has the malt flavors of a brown porter and the roast of a schwarzbier, but is bigger in alcohol and body.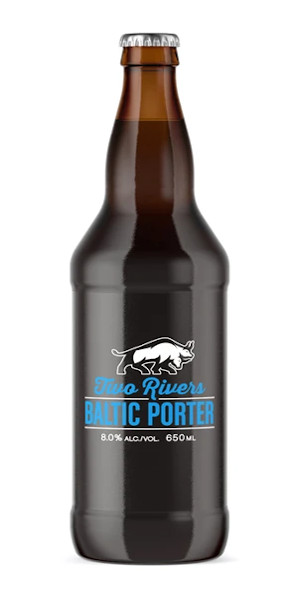 You may also like...