Tata Black Is Beautiful Imperial Stout (500ml)
Beer Style

Imperial Stout
Tata Brew is the family owned and operated microbrewery located in the heart of Tatamagouche, Nova Scotia. In 2014, the family converted an old butcher shop into a brewery where they craft small batches of award winning beer.
Tasting Notes
Three different chocolate malts provide robust aromas of black chocolate, espresso, and dark fruits that lead into a full bodied palate that's creamy and deceptively smooth for it's 9.5% abv. Something to cellar or share with a friend, at cellar temperature – not too cold!
Method
A big and bold stout with a blend of dark and chocolate malts, Black is Beautiful Imperial Stout was brewed as part of a global initiative started by Weathered Souls Brewing. Tatamagouche Brewing will donate all proceeds to the Tatamagouche Centre to be used for bursaries and scholarships, supporting equality and inclusion.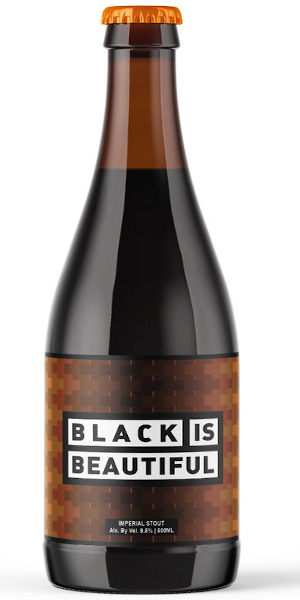 You may also like...