Tata Darling English Mild Dark (473ml)
Tata Brew is the family owned and operated microbrewery located in the heart of Tatamagouche, Nova Scotia. In 2014, the family converted an old butcher shop into a brewery where they craft small batches of award winning beer.
Tasting Notes
Take the chill off with this lovely little Darling! This Dark Mild is smooth and serene with delicate aromas of toast and nuts which surprises the palate with sweet hints of raspberry jam infused into a perfectly roasted strudel. The lingering sweetness on the aftertaste is the perfect complement to a rich and hearty stew.
Method
Mild ales are one of the old English styles still being made today! They pack a lot of flavour for not a lot of alcohol. The perfect day beer.
Our Thoughts
This Mild Ale is anything but mild! An old English style of malty ale that's been making a comeback in the craft scene. Very low alcohol, light drinkability and great roasty toasty malt tones – think of it like a light brown ale. Mild Ales go with a wide variety of foods like pub fare and roasted dishes, and at only 3.6% abv you can enjoy a couple without feeling super bogged down by higher alcohol levels. A perfect lunchtime pairing!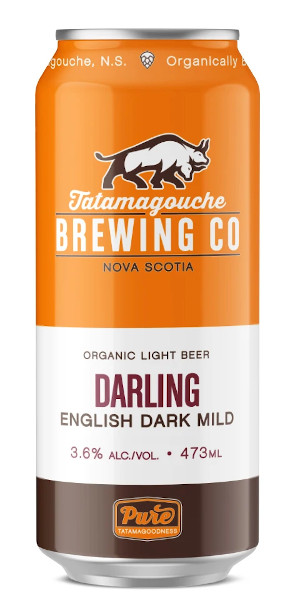 You may also like...