Tata Dekorum Light Lager (355ml)
Beer Style

American Lager
Tata Brew is the family owned and operated microbrewery located in the heart of Tatamagouche, Nova Scotia. In 2014, the family converted an old butcher shop into a brewery where they craft small batches of award winning beer.
Tasting Notes
All the refreshing flavour of a full strength light lager, but now with even less alcohol. Dekorum gives you ability to have a small lunch beer without getting groggy, or relax at a friends house without the concern of drinking too much. Light aromas of water cracker and bread dough are balanced with spicy citrusy hops, and a smooth, dry finish.
2.9% abv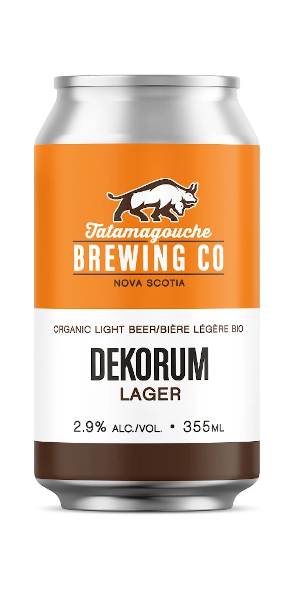 You may also like...