Tata Dekorum Lime Lager (355ml)
Beer Style

American Lager
Tata Brew is the family owned and operated microbrewery located in the heart of Tatamagouche, Nova Scotia. In 2014, the family converted an old butcher shop into a brewery where they craft small batches of award winning beer.
Tasting Notes
Dekorum makes its return this Summer, now in small 355ml cans, and now with the addition of lime zest. You can enjoy both the regular Dekorum, and now the zesty sibling! Low alcohol, easy drinking flavour, and zingy and refreshing from the lime zest.
2.9% abv
Method
dəˈkôrəm – behavior in keeping with good taste.
The light lager we all love, with the addition of organic lime. A super sessionable beer with a tempered ABV, Dekorum lets you hoist your glass without conceding your class. A crisp and refreshing way to indulge your senses without fear of losing them.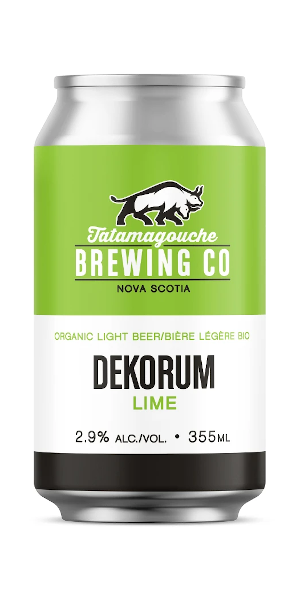 You may also like...