Tata Elixir Krispy Kveik (473ml)
Tata Brew is the family owned and operated microbrewery located in the heart of Tatamagouche, Nova Scotia. In 2014, the family converted an old butcher shop into a brewery where they craft small batches of award winning beer.
Tasting Notes
Spicy, floral, and citrus driven aromas are balance by subtle pale malt character that lead into a light and refreshing palate that's clean, snappy, and crisp. Fermented with Kveik yeast, there is subtle fruity character, but overall this beer drinks like a dry hopped lager with a little extra kick!
4.5% abv
Method
Elixir was inspired from a trip taken by Tata's head brewer exploring the hop fields of Alsace, France. Elixir and Mistral are two new hop varieties that combine the old world wine region of Alsace with a new world beer. An exciting combination of floral and fruity noble hop character allows you to travel the world from wherever you are.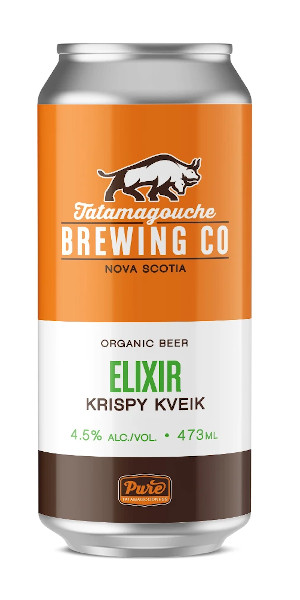 You may also like...