Tata First Light Czech Pilsner (473ml)
The Tatamagouche Brewing Company (commonly referred to as "Tata") is a family owned and operated craft brewery located in the heart of Tatamagouche, Nova Scotia. In 2014, the family converted an old butcher shop into a brewery, and have since added several additions to the sides and back of the building to help accommodate their growth. Tata Brew is one of only a handful of Certified Organic breweries in Nova Scotia, and their beers have won awards provincially as well as nationally.
Tasting Notes
First Light Pilsner is packed with noble hops, fermented with Czech yeast and naturally carbonated. This pilsner is bright at first light, and can lead you well into the night.
4.8% abv
Method
Czech-Style Pilsners have more texture and body than their German counterparts, along with a pronounced noble hop aroma of pepper, herbs, and grass. Think of this as a more "full bodied" Pilsner, to the German lean and tight style.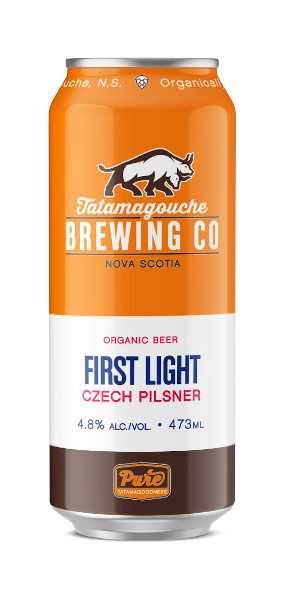 You may also like...