Tata – Gold Lotus DIPA (473ml)
The Tatamagouche Brewing Company (commonly referred to as "Tata") is a family owned and operated craft brewery located in the heart of Tatamagouche, Nova Scotia. In 2014, the family converted an old butcher shop into a brewery, and have since added several additions to the sides and back of the building to help accommodate their growth. Tata Brew is one of only a handful of Certified Organic breweries in Nova Scotia, and their beers have won awards provincially as well as nationally.
Tasting Notes
Vibrant aromas of grapefruit, pineapple, and mango combined with strawberry cream candies, shortbread cookies, and flavors of candied watermelon strike the perfect balance. This DIPA drinks with a full bodied mouthfeel, but is kept in balance by the moderate carbonation and assertive bitterness.
8.0% abv
Method
Lotus, Citra, and Galaxy hops provide and beautiful mosaic of intense tropical fruits. A heavy amount of dry hopping is utilized here to accentuate the aromas these hops provide, as well as helping create a juicy mouthfeel.
Double IPA's are made much like a regular IPA – only with an elevated alcohol range, usually 7.5%-10% abv. A style that is full on flavour, but should still be refreshing and easy to drink.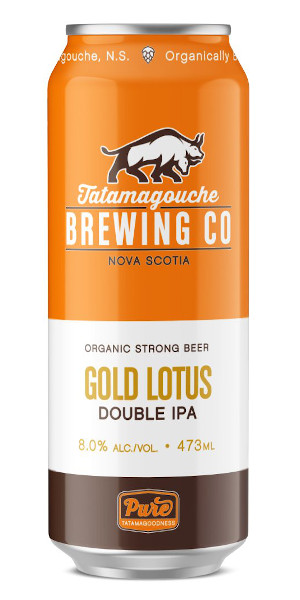 You may also like...