Tata Intertidal Pale Ale w/Eclipse & Galaxy (473ml)
Beer Style

American Pale Ale
The Tatamagouche Brewing Company (commonly referred to as "Tata") is a family owned and operated craft brewery located in the heart of Tatamagouche, Nova Scotia. In 2014, the family converted an old butcher shop into a brewery, and have since added several additions to the sides and back of the building to help accommodate their growth. Tata Brew is one of only a handful of Certified Organic breweries in Nova Scotia, and their beers have won awards provincially as well as nationally.
Tasting Notes
Eclipse and Galaxy hops bring those plush tropical aromas and flavours you know and love. This beer is all about big aromatics and soft easy drinking mouthfeel. Mango, papaya, guava, satsuma oranges and citrus zest all come together in this light but refreshing pale ale. Don't mind if we do!
Method
The next installment of Tata Brews new Intertidal series, where the brewers explore thee world of hops and create different versions based on interesting hop combinations. Something a little different, with a lot of personality.
Galaxy and Eclipse hops are both powerhouse hop varieties from Australia. Galaxy features notes of passionfruit, peach, and citrus. Where Eclipse is known to have aromas of sweet mandarin, zesty citrus peel, fresh pine needles.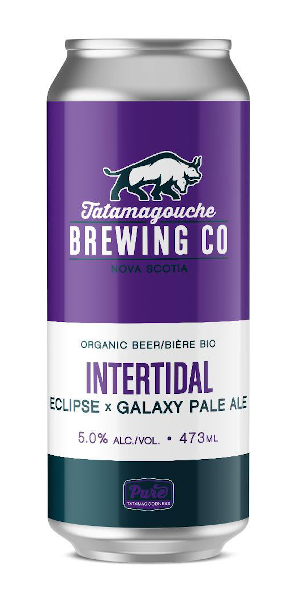 You may also like...