Tata Red Sky Czech Amber Lager (473ml)
Beer Style

Czech Style Lager
Tata Brew is the family owned and operated microbrewery located in the heart of Tatamagouche, Nova Scotia. In 2014, the family converted an old butcher shop into a brewery where they craft small batches of award winning beer.
Tasting Notes
A rich and malty amber lager from the folks at Tatamagouche. With toasty, nutty malt aromas driving the nose, there is subtle balance brought by floral, spicy Czech hops. The palate is malt driven and full of flavour, but the dry finish and moderate carbonation come in to clean up and keep everything balanced. We're really enjoying this beer at Bishops!
4.4% abv
Method
Czech beer is largely defined globally by Pilsner, and for good reason – what's not to love? But the Czech Republic has a large, and diverse beer landscape that's much more than just golden Pilsners.
Tata Brew does their take on an Czech Amber Lager, similar in many ways to a German Marzen, Altbier, English ESB, or Vienna Lager, this lager has a rich and complex malt base, but uses Czech style hops that give it a little twist.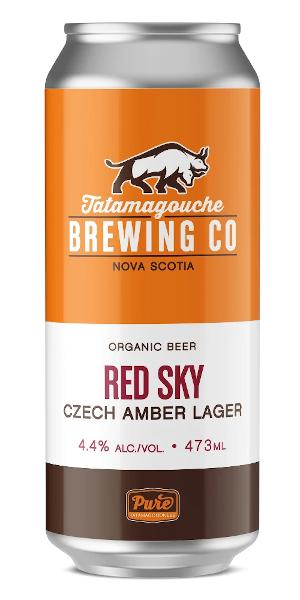 You may also like...