Tata Saltwater Cowboy Gose (500ml)
Tata Brew is the family owned and operated microbrewery located in the heart of Tatamagouche, Nova Scotia. In 2014, the family converted an old butcher shop into a brewery where they craft small batches of award winning beer.
Tasting Notes
This Gose jumps out of the glass with herbal notes of citrus, subtle tequila character, hay, and floral notes. The palate is light on its feet, with lively carbonation, a bone dry finish thanks to the added salt, and is all wrapped up in a pleasant tart mouthfeel.
4.4% abv
Method
BRONZE MEDAL WINNER AT 2020 CANADIAN BREWING AWARDS!
Fermented in tequila barrels and bottle-conditioned, this briny brew boasts hints of coriander and pure Atlantic Sea Salt and when aged with a pinch of lemon zest, the result is a seaworthy beverage with unique, unforgettable character, not unlike the Cowboy himself.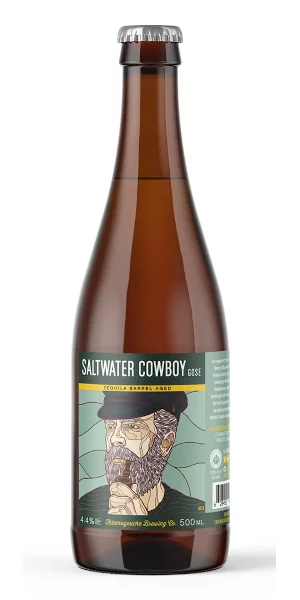 You may also like...