Tata – Saltwater Cowboy Tequila Barrel Aged Gose (355ml)
Tasting Notes

ComplexrefreshingTart
The Tatamagouche Brewing Company (commonly referred to as "Tata") is a family owned and operated craft brewery located in the heart of Tatamagouche, Nova Scotia. In 2014, the family converted an old butcher shop into a brewery, and have since added several additions to the sides and back of the building to help accommodate their growth. Tata Brew is one of only a handful of Certified Organic breweries in Nova Scotia, and their beers have won awards provincially as well as nationally.
Tasting Notes
Saltwater Cowboy is a briny brew that boasts hints of coriander and pure Atlantic Sea Salt and when aged with a pinch of lemon zest, the result is a sea worthy beverage with unique, unforgettable character. The Tequila barrel influence is subtle and plays a background note to the refreshing citrus character.
Method
A classic German Gose (GO-SAH) is a lightly soured wheat beer that sees the addition of sea salt and coriander. It's an old style that has made a comeback in the craft beer scene. Tata took that base beer and aged it in used Tequila barrels to give the beer a whole other dimension of complementary flavours.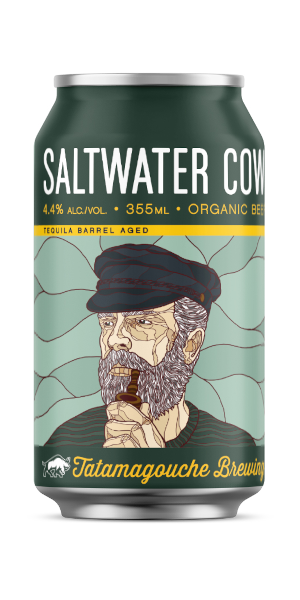 You may also like...