Tata Sepia Marzen Lager (355ml)
Beer Style

Marzen/Oktoberfest
The Tatamagouche Brewing Company (commonly referred to as "Tata") is a family owned and operated craft brewery located in the heart of Tatamagouche, Nova Scotia. In 2014, the family converted an old butcher shop into a brewery, and have since added several additions to the sides and back of the building to help accommodate their growth. Tata Brew is one of only a handful of Certified Organic breweries in Nova Scotia, and their beers have won awards provincially as well as nationally.
Tasting Notes
Crystal clear copper coloured lager with inviting aromas of freshly baked brown bread and nutty tones that lead into a delightfully smooth palate full of toasty and lightly caramelized flavours. The mouthfeel is light, with creamy carbonation and a very dry finish. You could very easily sip on this little lager all Winter long, and it will pair well with braises, stews, roasts, and hard cheeses.
5.3% abv
Method
Marzen is a lager style that originated in Germany – known for its medium to full body with its SEPIA hue. Easy drinking, Marzens are traditionally served at Oktoberfest.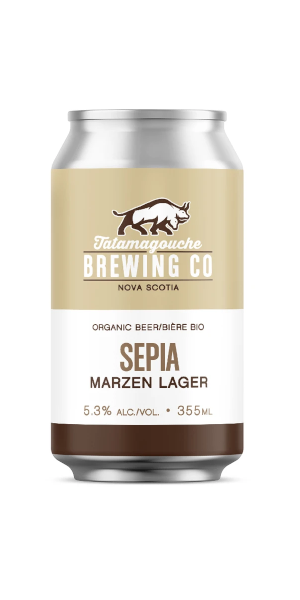 You may also like...