Tata Sero Czech Dark Lager (473ml)
Tata Brew is the family owned and operated microbrewery located in the heart of Tatamagouche, Nova Scotia. In 2014, the family converted an old butcher shop into a brewery where they craft small batches of award winning beer.
Tasting Notes
Smooth on the palate and refreshing, with a dry finish providing a pleasant showcase of malts.
Robust dark malt notes of toasted brown bread, molasses, rye, toffee, and chocolate that mingle with subtle spicy and herbal notes from the Saaz hops.
5.1% abv
Method
A style that was around long before Pilsner, when dark beers ruled continental Europe. Tmave Pivo is to the Czech brewing world what Schwarzbier is to the German brewing world. Featuring rich and complex dark malts such as Dark Bohemian and Munich, as well as the noble Czech Saaz hop that's used for both bittering and aromas.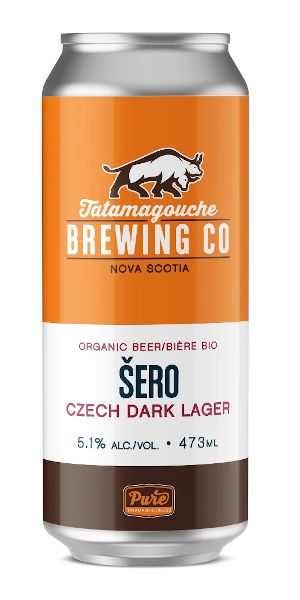 You may also like...