Tata Solitude Cognac Barrel Aged Imperial Stout (500ml)
Beer Style

Imperial Stout
Tata Brew is the family owned and operated microbrewery located in the heart of Tatamagouche, Nova Scotia. In 2014, the family converted an old butcher shop into a brewery where they craft small batches of award winning beer.
Tasting Notes
A strong sipper with notes of rich chocolate, caramel and dried fruits. Solitude Imperial Chocolate Stout is aged in French Cognac barrels adding deep flavours of blackstrap molasses, toasted coconut and orange.
12.6% abv
Method
One more big stout before the cold days of Winter are over! If a brooding imperial stout wasn't enough, the brewers at Tatamagouche threw some into a Cognac barrel to develop some seriously decadent flavour. Open with friends and sip now, or cellar for years to come to watch the flavours develop.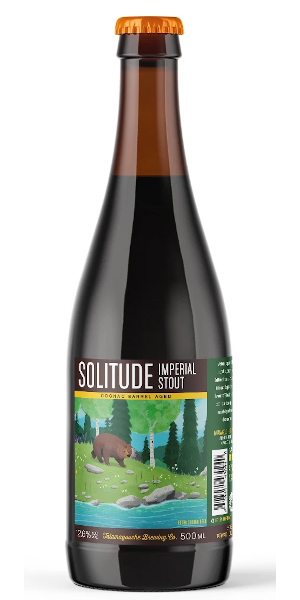 You may also like...