Tata Amrita Brett IPA (500ml)
Beer Style

Mixed Fermentation Beer
Tata Brew is the family owned and operated microbrewery located in the heart of Tatamagouche, Nova Scotia. In 2014, the family converted an old butcher shop into a brewery where they craft small batches of award winning beer.
Tasting Notes
A distinctly flavoured IPA bursting with bright tropical notes and robust hop essences that mingle with complex Brett-driven barnyard funk. Lively carbonation keeps the mouthfeel light, while intense flavour keeps on coming.
While regular IPAs are not recommended to age (just don't do it), bottle conditioned IPAs that utilize brettanomyces yeasts are stable to age, and will develop over months, sometimes years, for the better!
Method
A collaboration with legendary homebrewer Mark McKay, Amrita is an expression of when fruit and hops interact. Co-fermented with Vermont Ale and Brett D yeasts, aged on passion fruit and mango, and then dry hopped with El Dorado and Azacca.
6.2% abv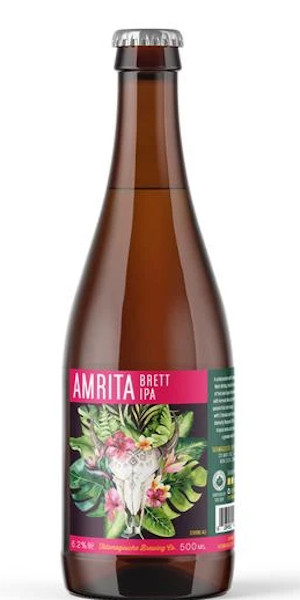 You may also like...