Tatamagouche Brewing Co Butcher's Block (473ml)
From the family owned operated microbrewery located in the heart of Tatamagouche, Nova Scotia. In 2014, the family converted an old butcher shop into a brewery where they craft small batches of tasty beer.
Tasting Notes
This crisp red ale owes its bold flavour to El Dorado's fruity whole hops and the rich bitterness of roasted barley.
Method
Butcher's Block Red pays tribute to the longtime butcher shop on main street in Tatamagouche. This is one of the first beers Tata ever brewed, along with Hippie Dippie.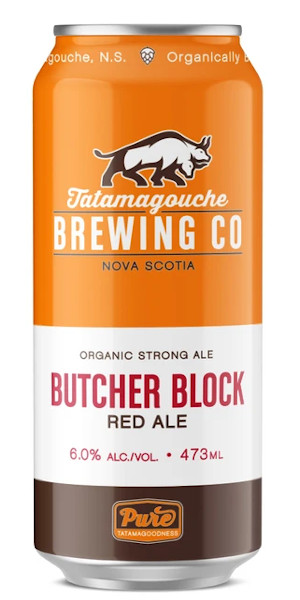 You may also like...