Tatamagouche Brewing Co Hippie Dippie Pale Ale (473ml)
From the family owned operated microbrewery located in the heart of Tatamagouche, Nova Scotia. In 2014, the family converted an old butcher shop into a brewery where they craft small batches of tasty beer.
Tasting Notes
This is an unfiltered ale that is approachable, refreshing and organic. The ahtanum hops lend floral and spicy hints with an earthy pine aromas.
Method
One of Tata's original beers – Hippie Dippie is a mainstay in the brewery's lineup.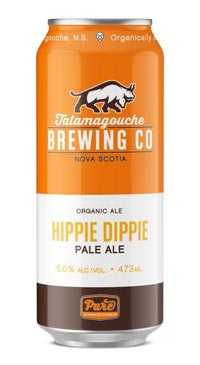 You may also like...