Tatamagouche Brewing Rooted Rye Saison (750ml)
Beer Style

Mixed Fermentation Beer
From the family owned operated microbrewery located in the heart of Tatamagouche, Nova Scotia. In 2014, the family converted an old butcher shop into a brewery where they craft small batches of tasty beer.
Tasting Notes
From the WEIRD BEER SERIES, Rooted, is a 6.6% ABV Rye Saison with brett that was barrel aged – a blend of Saison and a milder berliner style to create the perfect balance of earthy and tart. Starting off with big aromas of tangerine, pear, bread dough and light spearmint, that turns into a full bodied spicy and lemony tart joy to the palate. This beer connects you to the
earth, where you can smell and taste the complex aromas and flavours that the ground produces, grounding yourself with each sip.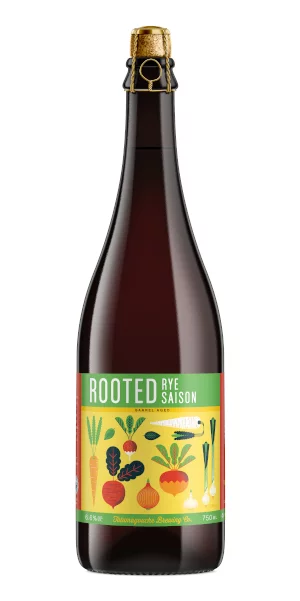 You may also like...