Taurino Salice Salentino Rosso (750ml)
Grape

Malvasia NeraNegroamaro
Cosimo Taurino's family has been cultivating grapevines in Salento, Puglia for seven generations. The late Cosimo Taurino is regarded as the pioneer of Negroamaro and today the estate is managed by his wife, daughter and son in law.
Cosimo Taurino Salice Salentino DOP Riserve is produced in Guagnano in Northern Salento and falls within the first and largest DOC di Puglia, Salice Salentino. It is a blend of 90% Negroamaro with Malvasia Nera fermented in glass lined cement tanks. The wine ages for three months in French oak barrels pre bottling.
Tasting Notes
Deep ruby red with a slight orange hue. The bouquet is subtle with floral notes. The palate is full and dry with firm tannins.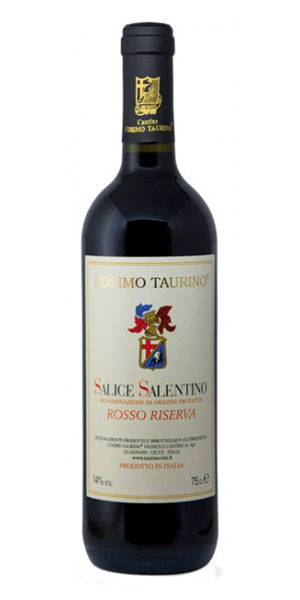 You may also like...