Beer Style

International Pale Lager
First brewed in Mexico in 1943, the Tecate Cerveza brand is owned by the large Cervecería Cuauhtémoc Moctezuma, which is in turn owned by Heineken. The Cervecería Cuauhtémoc Moctezuma company also brews Sol, Carta Blanca, Indio, and Dos Equis.
Tasting Notes
True to its light refreshing cerveza name, Tecate is medium gold in with light malty and spicy aromas. Clean and creamy on the palate with light hops and a refreshing finish.
Method
Brewed with corn in the mash bill, corn adds fermentable sugar without adding any flavour, and also can help to lighten the body of the finished beer. This is common in a lot of light lager production as a way to make the beer drink as light and easy going as possible.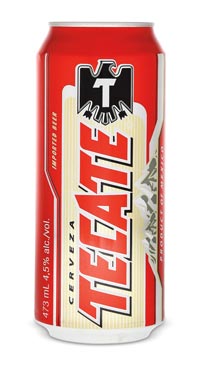 You may also like...