Tempest – Long White Cloud Pale Ale (440ml)
Beer Style

American Pale AleThe beer style that launched the craft beer movement! Characterized by floral, fruity, citrus-like, piney, resinous American hops. Learn More

Tasting Notes

refreshingTropicalvibrant
Gavin and Annika Meiklejohn met in a brewpub in Canada before traveling the world together and finally settling down in New Zealand. It was there, while working as a chef, that Gavin began home brewing in their garage in Christchurch. After friends visiting them in New Zealand would ask why they couldn't drink beer this good back in Scotland, it was a sign to move home and go professional.
In April 2010 they set up a ten barrel brewery in a disused dairy facility, and the Tempest story begun. Tempest brewery has gone on to win countless awards both locally, nationally, and internationally. They have shipped their beer all around the world to be enjoyed, and even made the Rate Beer Top 100 best breweries in the world list.
Tasting Notes
The beer that started it all for Tempest – vibrant notes of tropical fruit in the aroma: juicy papaya, passionfruit, white grape, melon, a touch of citrus. The palate gives plenty of mango and white grape with a bit of lime zest bitterness followed by a touch of light biscuity malt in there too. Mouthfeel is medium bodied, with a nice snappy, dry finish. So refreshing and moreish – a brilliant pale ale.
Method
The beer style that launched the craft beer movement. The American pale ale beer was inspired by the English pale ale, replacing its English counterpart's earthy, herbal hops with generous additions of boldly citrus and pine-like American varieties. Characterized by floral, fruity, citrus-like, piney, resinous American hops, the American pale ale is a medium-bodied beer.
This adaptation of American Pale Ale is an even more modern take on the style, ditching American hop varieties for New Zealand hops. Nelson Sauvin, Motueka, Rakau, and Waimea hops create an array of vibrant fruity & herbal notes with pleasant bitterness that is balanced by a malt grain bill of Golden Promise, flaked oats, and wheat that lends a soft texture.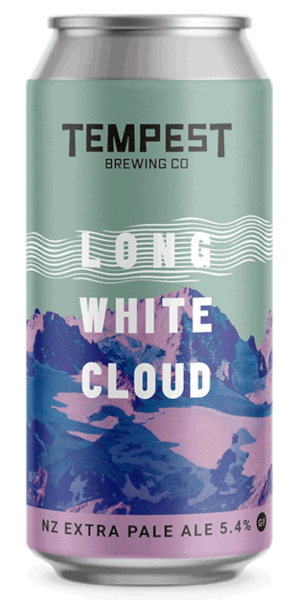 You may also like...