Tempest – Mexicake Spiced Imperial Stout (330ml)
Beer Style

Imperial StoutThese beers have complex malt bills, often with several types of dark malts that create very rich, and intense flavours. Learn More

Tasting Notes

BoldDark ChocolateSpicy
Gavin and Annika Meiklejohn met in a brewpub in Canada before traveling the world together and finally settling down in New Zealand. It was there, while working as a chef, that Gavin began home brewing in their garage in Christchurch. After friends visiting them in New Zealand would ask why they couldn't drink beer this good back in Scotland, it was a sign to move home and go professional.
In April 2010 they set up a ten barrel brewery in a disused dairy facility, and the Tempest story begun. Tempest brewery has gone on to win countless awards both locally, nationally, and internationally. They have shipped their beer all around the world to be enjoyed, and even made the Rate Beer Top 100 best breweries in the world list.
Tasting Notes
Prepare for a flavour explosion with this one. Robust aromas of chocolate, coffee, vanilla, and a spicy chili note that lead into a full bodied palate with a complex array of dark malt notes that mingle with spice notes of cinnamon, cardamom, vanilla, and a spicy kick from the Mexican chilies. Texture is thick and decadent, and the finish is long with lingering spice notes.
Method
Imperial denotes the elevated alcohol content, often between 7.0% and 12% ABV. Can be brewed with English hops if the sub style is English Imperial Stout, or with American hops if the sub style is American Imperial Stout. These beers have complex malt bills, often with several types of dark malts that create very rich, and intense flavours. 
This Imperial Stout was brewed on a foundation of Golden Promise, Chocolate, and Caramel malts. Then it was left to condition with real cinnamon, vanilla beans, cocoa, Mulato chilies, and Chipotle chilies.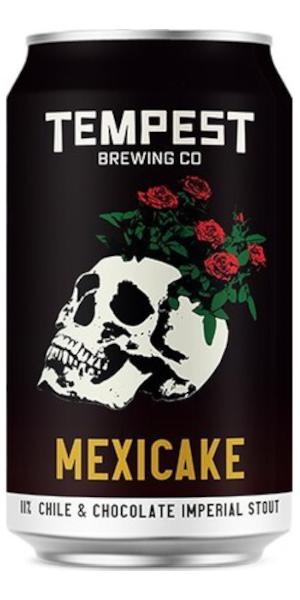 You may also like...