Tesch Lohrer Berg Riesling (750ml)
Food Pairing

AperitifCold SaladsSeafood
Weingut Tesch has a small and polished portfolio of high quality wines. All Tesch wines are both dry and distinct. The winery offers just three varietals: Riesling, Pinot Blanc and Pinot Noir. Eco-friendly viticulture practices, careful preservation of the vineyard and manual harvesting are key components of our winemaking practice.
Tasting Notes
Intense and spicy on the nose, with a remarkable stony and flinty character underlined by lemon aromas, whereas the ripe fruit flavors are revealed only with aeration and even then they remain rather subtle. Firm, piquant and elegant on the palate, this is a medium to full-bodied, finesse-full and mineral Riesling with a salty, very persistent and promising finish.
Method
The Langenlonsheimer LÖHRER BERG (= empty mountain) is one of the oldest Riesling locations in the Nahe. This was ensured in 1688 by the Palatine Elector Philipp Wilhelm von der Pfalz, when he ordered that this location be planted exclusively to Riesling.  Numerous sources of water supply the loamy soil interspersed with river gravel and make it very fertile. More than 40-year-old vines produce juicy Riesling reminiscent of apple fruit, which with their maturity often develop wonderfully earthy notes.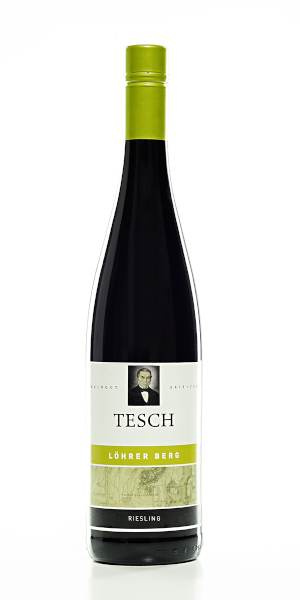 You may also like...