The Flower and the Bee Sousón (750ml)
Food Pairing

CharcuteriePaellaWhite Meat
Nestled at the eastern edge of Galicia, the Ribeiro DO is split by three rivers. Coto de Gomariz is located in the zone of Ribeiro where the slopes overlook the Avia river and consists of 27 hectares. Coto de Gomariz is the oldest registered vineyard reserve in the Spanish peninsula. It is located in the valley of Gomariz, where wines have been made since the 10th century. For centuries, it has belonged to different ecclesiastical orders. It was not until the middle of the 19th century, with the confiscation of Madoz, that it was passed on to a private owner, leaving it distributed among different wineries and small winegrowers. One of these private owners was the Carreiro family who in the 1970s, started to recover native varieties, and in 1980 they bottled their first wines. Currently, most of the 24 hectares they own in Gomariz are cultivated using natural viticulture. This way of working with the vineyards, the different soils (granite sands, clay and schist) and a unique microclimate, are the ideal conditions to achieve authentic wines that reflect the personality of the area where they are born.
Tasting Notes
This is an expressive, fruity and easy to drink wine. A lot of fruit on the nose, ripe red and black fruit, and fresh in the mouth.
Method
The Flower and the Bee Souson is a wine made from Sousón from their own young vineyards located in the Gomariz valley. They are manually harvested and placed in 18-kg boxes, with grape selection in the winery. Once they arrive at the winery, the grapes go through a cold pre-fermentation maceration. Then, they ferment with wild yeasts at a controlled temperature in stainless steel deposits with frequent pump-overs and punch-downs. The ageing process lasts 4 months in French oak barrels and it finishes its processing in stainless steel deposits. It rests for a minimum of one month in the bottle before it is launched on the market.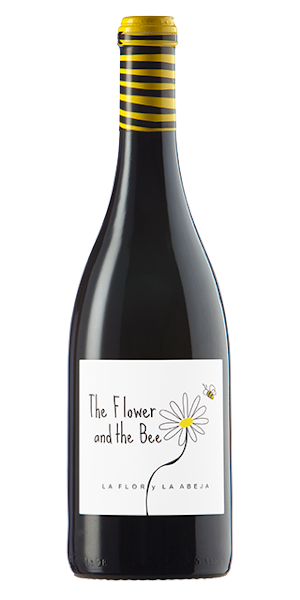 You may also like...