The Glenturret Triple Wood (700ml)
Tasting Notes

FruitGinger CakeVanilla
The earliest record of production at Glenturret is in 1763 which gives them confidence to state that The Glenturret is Scotland's Oldest Working Distillery. Having been visited through the centuries by writers and poets (including Robert Burns) Feted by Primes Ministers and Royalty and home to a long honour roll of skilled distillers, The Glenturret Distillery has long stood proud at the heart of Scotch Whisky.
Tasting Notes
From the distillery: Aged in American and European sherry casks and bourbon barrels, sweet fruit and caramel flirt with sticky ginger cake and vanilla, maturing oak and light spices look on with interest from the sidelines.
Method
Nurtured in American Bourbon barrels and Sherry casks. The different characters have been thoughtfully combined, resulting in a whisky with a delightful subtle character and an alluring golden colour.


Our Thoughts
Nose: Rich but still has some lively freshness; dates, caramel apples, toasted oak barrels, and vanilla. Some added overripe peaches, orange, and molasses on whole wheat toast, too.
Palate: Slightly sweet at the front with a very round mouthfeel; dried red berries and dried orange. Smooth and rich but at the same time, an easy drinking whisky.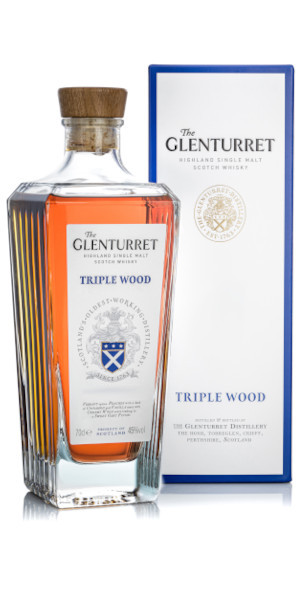 You may also like...